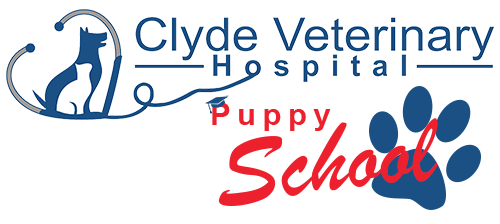 ---
---
Classes are currently suspended in compliance with current coronavirus social distancing measures, but run regularly on both Friday evenings and Saturday mornings. You can still register your interest here, and we'll be in touch when we have a clear idea when we will be able to commence classes again.
Priority will be given to those who register earliest, so don't delay.
Fill out the online form, or phone us on (03) 9052 3200 to get started.
Do the right thing for your precious puppy's future, and contact Clyde Veterinary Hospital Puppy School today.