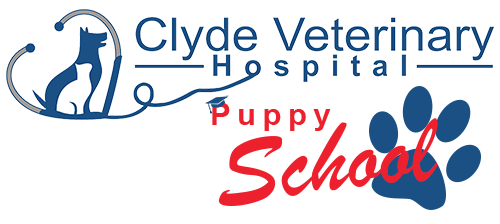 ---
---
PUPPY SCHOOL IS BACK! After a temporary break due to COVID-19 restrictions, Casey's favourite dog training classes have now resumed, with our next student intake scheduled for THURSDAY JULY 2 at 6:30pm.
Priority will be given to those who register earliest, so don't delay.
Fill out the online form, or phone us on (03) 9052 3200 to get started.
Do the right thing for your precious puppy's future, and contact Clyde Veterinary Hospital Puppy School today.